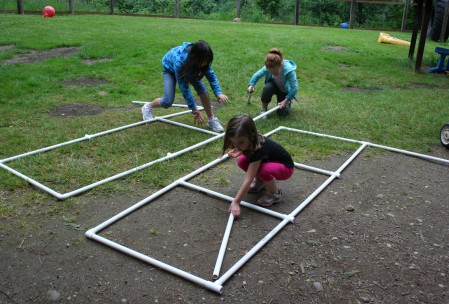 A Quiet Forest Preschool operates year round, with a more structured academic program during the traditional school year.
Parents receive a calendar at the beginning of each year with a complete list of closed dates.
We are closed on all Federal Holidays, along with the day after Thanksgiving and Christmas Eve. We also close for two weeks each summer, after receiving input from the parents in the program regarding the dates.
When children work together to accomplish a task they are learning about leadership and cooperation (social), following directions (testing), and they experience the reward of a completed project (self esteem).